Effective physiotherapeutic management needs to be underpinned by robust research, ensuring quality control and scientific validity.
See examples of how this knowledge is incorporated within client interactions.
Rider and equine patients

Yuxuan Su
Eventer Hong Kong Jockey Club
"Helen has been my physio since 2018, as part of the HKJC Equestrian Team at the Asian Games, Jakarta.  During that time, her treatments ensured that I was feeling my best for competition and was able to perform to my fullest; she helped increase my mobility, worked on muscle tissue and activated the correct areas before I rode. Later in 2019, after I sustained a leg injury from a fall which required surgery, Helen played a vital role in my recovery and rehab, getting me back in the saddle after only six months. At the 2019 Asian Equestrian Championships she helped my horse recover from travel stiffness to be back in top form going into competition. What sets Helen apart is her vast knowledge in her field, as well as her sensitivity to individual needs. I would highly recommend her services to any rider and horse."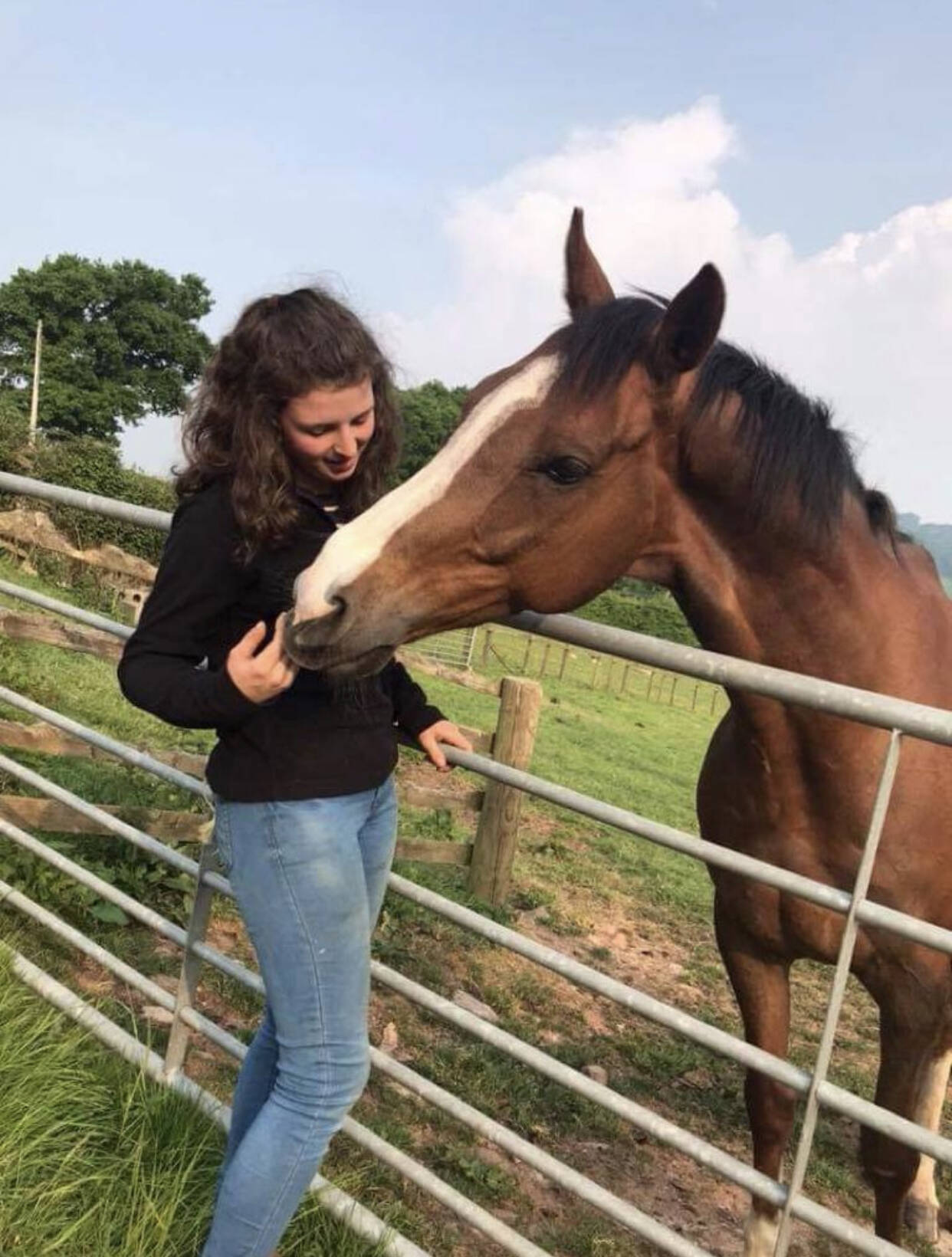 Equine patient

Ex-racehorse Zephyr
Amy Bolt, Apprentice Farrier
"Helen has treated my TB Zephyr since he retired from racing two years ago. He really benefits from regular treatment as he had various lameness issues whilst in training. In addition, he tends to hold a lot of tension in his poll and lower back. After treatment he is a lot more relaxed and happier to ride. Helen is an extremely knowledgeable physio who takes every bit of information on board when treating animals and I'd without doubt recommend her to anyone I know."
Current equine and rider research publications
Relationship Between Saddle and Rider Kinematics, Horse Locomotion, and Thoracolumbar Pressures in Sound Horses.
View paper
Riders' Perception Of Symmetrical Pressure On Their Ischial Tuberosities and Rein Contact Tension Whilst Sitting On A Static object.
View paper
The Effect That A Saddle Positioned Laterally To The Equine Vertebrae Has On Rider Biomechanics Whilst Cantering.
View paper
A Systematic Approach to Comparing Thermal Activity of the Thoracic Region and Saddle Pressure Distribution beneath the Saddle in a Group of Non-Lame Sports Horses. 
View paper
A comparison between thermal activity of the thoracic region and saddle pressure distribution beneath the saddle in a group of non-lame sports horses.
View paper